 
Minuty - M - Limited Edition - Madi - Rosé wine
 Des saveurs exquises de Provence à partager entre amis
Cuvée M "Madi". AOP Côtes de Provence.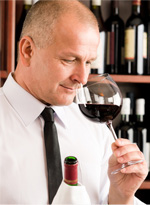 Ses notes de pêches, d'orange confite et de groseille apporte une harmonie aromatique qui accompagnera à merveille vos paniers de crudités à l'apéritif, une soupe au pistou, des gambas grillées ou encore une tarte aux abricots de Provence.
Avec la cuvée M de Minuty retrouvez vos sensations de vacances, appréciez la fraîcheur et l'intensité des saveurs de Provence, partagez ce bonheur entre amis.
Data sheet
Tasting

Délice, Finesse, Fraîcheur

See

Extrêmement pâle, légère et brillante.

Smell

Très intense, arômes gourmands d'écorces d'oranges et de groseilles.

Taste

Belle fraîcheur acidulée tout en souplesse.

To be enjoyed with

Apéritif, Grillades, Poisson, Viande blanche

Rewards

4 étoiles, Best Seller

Appellation

AOP Côtes de Provence

Grape varieties

Cinsault, Grenache, Syrah

Alcool

13°

Garde

2 ans

Colour

Rosé wine

Cuvée

M "Madi"